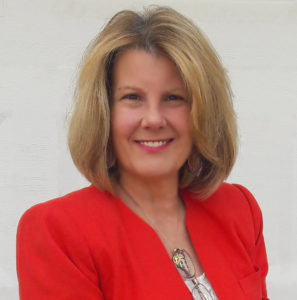 WELCOME
TO
BEAUTY
ON THE ROAD
WHERE
ALL YOUR ESSENTIALS IN LIFE MATTER!
 Life starts with you!   We are concerned about all aspects of your life, be it health care, daily living, or your body, mind and spirit.  Let's keep it healthy.  It's time to make a difference and it starts here!  If you have any concerns, Blog with us today, or email us.  We will try to make a difference for you, as true professionals, because we care about you!
Our Videos will be helpful to you. They will help you in many of your life situations that we all face on a daily basis. We will be reaching out to help you with your different needs concerning health issues, exercise, weight loss, skin care, marriages, relationships, addictions, counseling, life therapy, gardening, music, art, world issues, dreams, prayer, shopping, holidays, gifts, comedy, etc.  We will have many guests that are true professionals, including those who practice in medicine. We are sure you will find these Videos to be interesting and valuable to your everyday lives. If there is a subject you are interested in, let us know.  Please feel free to contact us.

Again! Thank you for visiting us at Beautyontheroad.net / Beautyontheroad.com
Spa/Salon Services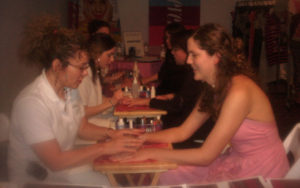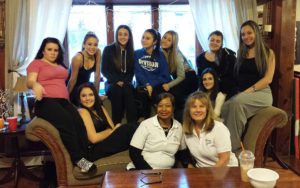 You are always welcome to come and visit us or we will come to you.
Call to schedule an appointment for your
Private Spa/Salon Services/ Event, or to book a Special Party
For any Occasion
For more information contact us at
[email protected]
Available Locations: Call for Service Areas
TN, GA, NC, SC, FL, NY, CT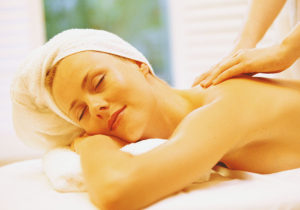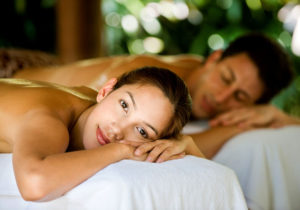 Beautyontheroad.net – has chosen the finest wellness & healthcare resources from around the world.  We are grateful for the growth and success that Beauty On The Road Inc. has experienced during the last 35 years, with the dedication and continued support of our loyal customers.
Beauty On The Road – will continue to lead the way with innovative technology.
Beautyontheroad.net – is your ONE STOP, Full Spa/Salon, Holistic Mind, Body, Soul, Full Life Essential Needs, Concerns, and Health care Source.  Our company will keep up with the newest products and additional savings, when you register as a member with us at: Beautyontheroad.net, you will receive a 10% Discount for your first order, by post.  You will also receive a 10% discount every year on your birthday and will be automatically be entered into our Annual Sweepstakes when you become a member.  The next drawing will be held on January 5, 2019. One membership per person automatically enters you into our yearly sweepstakes drawing, without entering again.  The prize consists of a random selection of products from our catalog/website.  Write to us for all contest details.  You will also receive additional savings when you refer a friend.  Look for our blog, which will help with making many different choices in Health Care & Concerns, Education, Beauty, Skin Care, Hair Care, Life Concerns, Weight Loss, Every Day Living and so much more.  Life is not all about us! It's about you! We are dedicated in helping you and all those who need a place to call their own, Beautyontheroad.net.  We welcome you and any questions or concerns you might have.  Sincerely Kathleen & Dean Bostinto
 IMPROVING YOUR BOTTOM LINE!  We continue to cut costs, not quality.  Over the past year we have reduced prices on many popular items.  In other cases, we're tide to manufactures prices, however we continue to renegotiate with vendors because when we save money – you do too!
Working for Beauty On The Road Inc.
Our company's mission is to love one another, have a spiritual awareness in our lives, to work together as a unified team, and to accomplish our goals in a productive manner. By creating an environment that is pleasing to the Lord, we come together each day to be blessed in all we do. Accepting the Holy Spirit helps us to work together in wellness, with purpose, and to have abundance and balance in our spiritual lives.
Beauty On The Road Inc. was founded by Kathleen Bostinto.  In 1993 the company started out under the name of: World of Massage, Electrolysis and Facials. It was the first Mobile Spa on Long Island, NY. Kathleen went through extensive educational classes to acquire Licenses for Massage Therapy, Full Body Skin Care, Full Spa/Salon Beauty Services, Waxing, Nails, Electrolysis, Facials, Chemical Peels and Nutritional Care. She acquired these licenses between 1985 and 2006.  Having such a wide variety of specialties, she is able to offer a full range of services to all of her clients. She also has reached outside of her practice and charitably shared with others in need, the special gifts without charge, to those who could not afford the services or the care. To give freely to those who are in need is a special gift in itself from the Holy Spirit. Those that have the privilege to work for Beauty On The Road will have the advantage to feel free to help others as well.  In 2003 the business expanded on Long Island, and the name was changed to Beauty On The Road Inc. From two locations, one in Ronkonkoma, and the other in East Northport both Salons were left to go Mobile with all the services.  Beauty On The Road Inc. covered the full Island all the way out to Queens, and also Manhattan. Beauty on the Road Inc. has serviced the communities for all special occasions: weddings, birthday parties, spa/salon parties, holidays, summer parties and so much more. We have serviced a wide range of special gatherings up to 800 people with employing over 50 service providers throughout the covered areas. Within all of the services offered there is also a full range of holistic products that has helped our clients in all special stages of their lives, from holistic skin care, nutritional care, essential oils, incense, health-care products, life essential products, pillows, shoes, slippers, beds, tens units and so much more. By opening up a website, for our existing and new customers, we can share these products with them. Our clients deserve the fullest attention and complete care while sharing our excellent services and can now go to the website and shop on their own special time and leave the Spa/Salon time for relaxing and unwinding.  Beautyontheroad.com website opened in 2003. The website expanded immediately and flourished over the years. In 2010 Kathleen had a Spiritual awakening and decided to separate the two businesses by making a new website Beautyontheroad.net. The new site Beautyontheroad.net is an exciting new special place that all clients can go to, and find everything in one place.  It  focuses on your Full Essential Life needs and concerns, for today's living from day to day.  It's a place for helping as many people as we can spiritually, mentally, physically, holistically, and essentially!
Our expectations: Our company's goals, desires, professional services, history, products, and so much more will increase in value each year, not because we have the best, but because we are the best. We want to reach out and offer help to those in need of healing, comforting, education, guidance, health care, life decisions, and to be there to answer any questions you may have, as well as to explore a new and better way for us all.  There are many of us who need Gods loving touch, or don't know what direction to go, choices to make, needs to be met, ideas that need to be explored, or need to find a true professional just to help or maybe just in some way or another find someone who does care.  Hopefully you will find what you need, plant a new seed and tell others to come visit us.  Yes, indeed!  This site will grow and expand in what life has to offer. Our site will grow with you and expand with Love and interests for all.  We will be addressing Mind, Body & Soul, Life & Living, as well as Health Care Questions and Answers.  We hope to touch many people's lives in a variety of ways. Check out the Blog, get involved.  Our list of products will not stop growing. It will increase day by day.  If you are looking for something special and we don't have it? Write us and we will see if we can get it for you. If you are going through a hard time or have a special need, or even if you don't have a special need and can reach out and help someone else? That is what our blog is for. Why? Because we are all supposed to Love One Another and it starts by giving from the heart and helping one another in any way we can. Take away from yourself and you will find it will come back to you with a Blessing. The only way to see if this works is by trying and there is no better place to start then right here!  Thank you for visiting Beautyontheroad.net.  A Place to go and call it Home.
WE WELCOME ALL INVESTORS. EMPLOYMENT OPPORTUNITIES ARE AVAILABLE:  Please send all resumes or contact us by email @ [email protected]