Terms and Conditions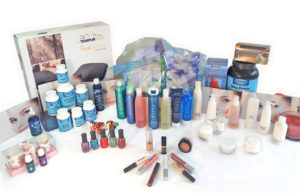 JOIN Beauty On The Road now! and be entered into our annual sweepstakes!
1) Sweepstakes open only to legal residents of the United States and the District of Columbia. Participants must also be at least eighteen (18) years of age. If you do not meet any of these requirements, or any other eligibility requirements in these official rules, then you are not eligible to participate in this sweepstakes.
2) Odds of winning sweepstakes depend on the number of eligible entries received.
3) A winner will be selected at random from all eligible entries received.  One entry per person per calendar year.  Eligible persons are those who 1) have registered for the first time within the calendar year, or 2) have registered prior to the current calendar year, but made a purchase in the current calendar year.  No purchase necessary to enter. To enter sweepstakes you may mail in all registration information as required on the membership page (including, but not limited to, full name, phone number, mailing address (No P.O. Boxes), appropriate picture, birth date) to:
Beauty On The Road
Sweepstakes Entry
P.O Box 836
Ooltewah , TN 37363
4) Basket consists of a random assortment of products from this site.  Retail value of the basket of items may vary from $500 to $525.  Beauty On The Road Inc. has the right to change the contents of the basket without notice.
5) General Release. By entering the sweepstakes, you release and hold harmless Beauty On The Road Inc. from any liability whatsoever, and waive any and all causes of action, related to any claims, cost, injuries, losses, or damages of any kind arising out of or in connection with the sweepstakes or delivery, mis-delivery, acceptance, possession, use of or inability to use any prize (including, without limitation, claims, costs, injuries, losses and damages related to personal injuries, death, damage to or destruction of property, rights of publicity or privacy, defamation or portrayal in a false light, whether intentional or unintentional), whether under a theory of contract, tort (including negligence), warranty or other theory.
6) Miscellaneous. The sweepstakes and these Full Sweepstakes Rules will be governed, construed and interpreted under federal laws. Entrants agree to be bound by these Full Sweepstakes Rules and by the decisions of Beauty On The Road Inc., which are final and binding in all respects. Beauty On The Road Inc. reserves the right to change these Full Sweepstakes Rules at any time, in its sole discretion, and to suspend, cancel, postpone or extend the sweepstakes or any entrant's participation in the sweepstakes should viruses, bugs, unauthorized human intervention or other causes beyond Beauty On The Road Inc.'s control affect the administration, security or proper play of the sweepstakes or Beauty On The Road Inc. otherwise becomes (as determined in its sole discretion) incapable of running the sweepstakes as planned. Entrants who violate or fail to comply with these Full Sweepstakes Rules, violate any law, rule or regulation in connection with participation in the sweepstakes, tamper with the operation of the sweepstakes, or engage in any conduct that is detrimental or unfair to Beauty On The Road Inc., the sweepstakes or any other entrant (in each case as determined in Beauty On The Road Inc. sole discretion), are subject to disqualification from entry into the sweepstakes.
7) This sweepstakes is open to the public.  Beauty On The Road Inc. employees and contractors are not eligible to participate in this sweepstakes.
8) Sweepstakes may be held annually, but is subject to change without notification.  Next sweepstakes will be held on January 5, 2019.
8) Beauty On The Road Inc. reserves the right to use the name and image of the winner of this sweepstakes in advertising, promotions and any marketing on behalf of Beauty On The Road Inc. in perpetuity.  If selected winner does not agree to allow their name and image to be used, or if winner does not provide an appropriate image, winner shall forfeit sweepstakes and a new winner will be chosen at random from eligible entries.